VoIP Phone Service For Business communications
VoIP phone service for business is a great way to save money on your phone bill. VoIP stands for Voice over Internet Protocol, and it refers to the technology that allows you to make phone calls using the internet. Voice Over IP phone service is a great option for businesses because it is more affordable than traditional phone service, and it offers many features that are not available with traditional service. What if your business could receive the same high quality VoIP business phone service that you see from big companies like Vonage or Ring Central but receive the personal service that you find in a small business. Book a demo with one of our consultants today to learn more.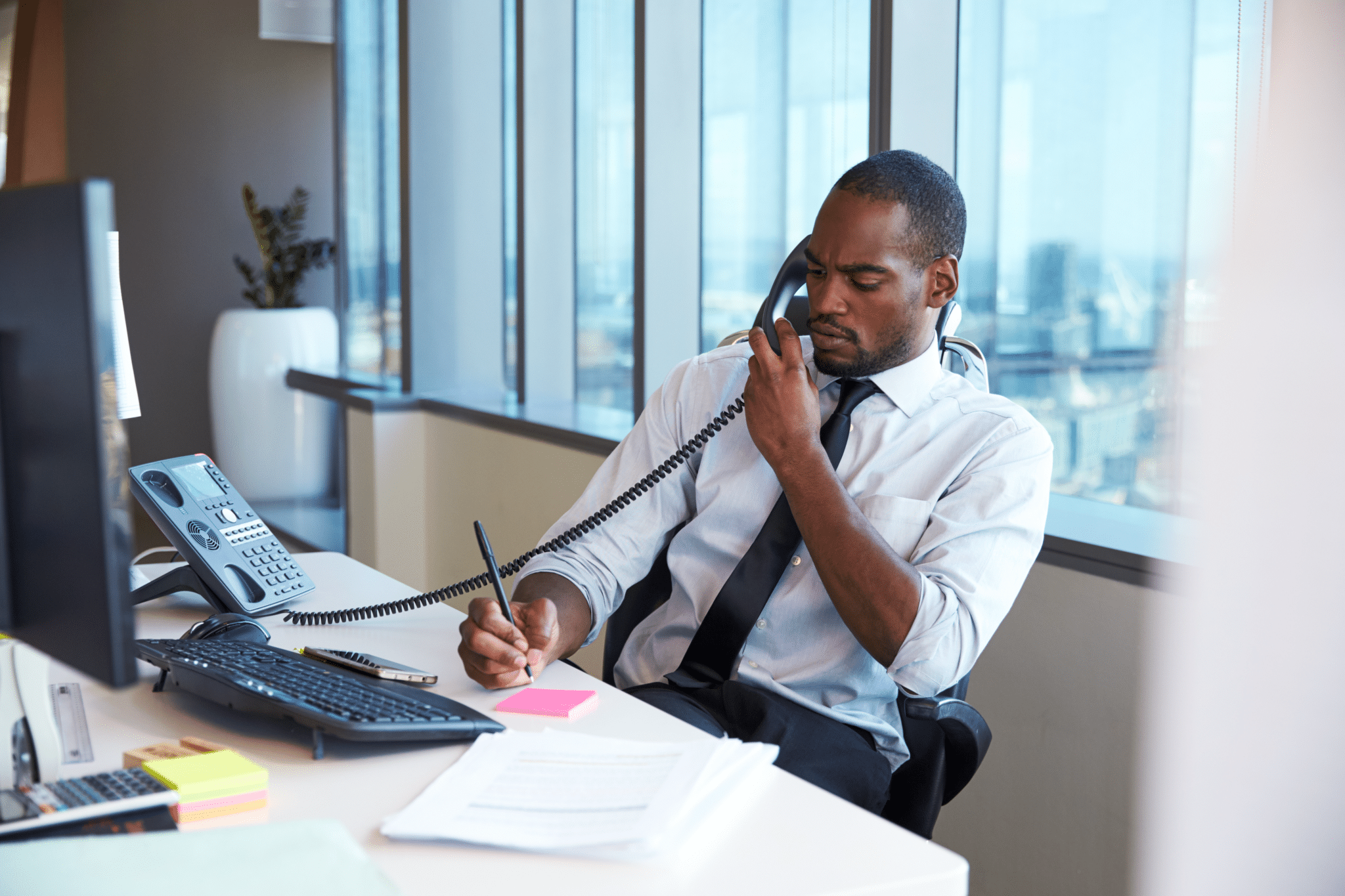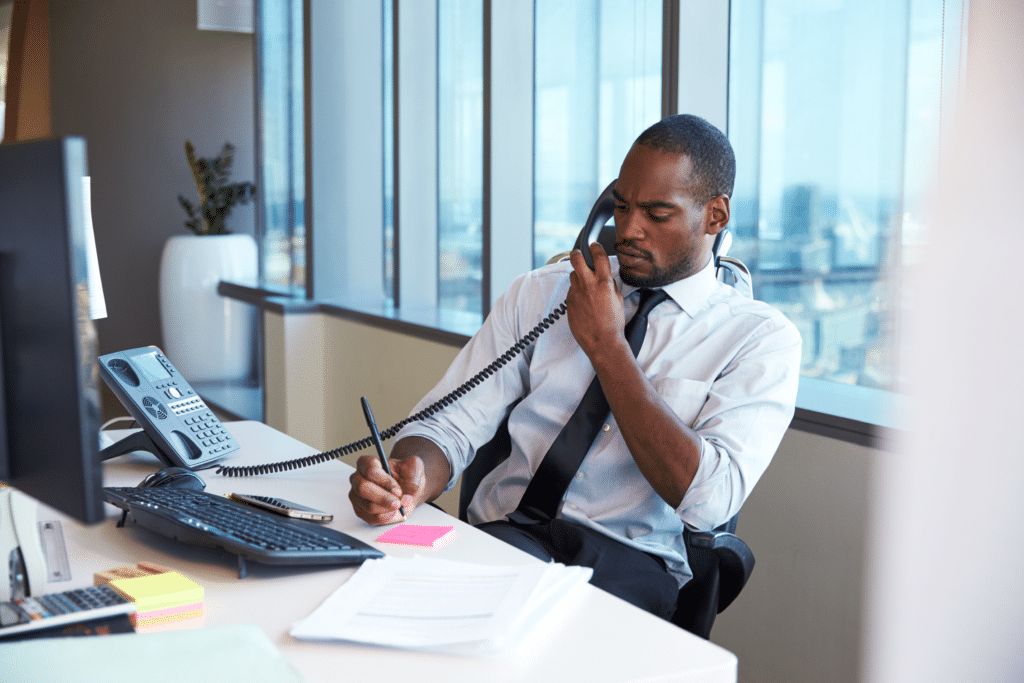 VoIP Phones Where Your Employees Work
Learn More About Delmarva CFO VoIP Services
Schedule a No Obligation 30 Minute Demo Today!
Your staff is more dispersed than ever before. Salespeople are out drumming up sales, and you may even be hiring remotely for positions that require specialized talents in technology, engineering, or other disciplines. If your team isn't on the phone or email, they are making video calls on a teleconference. VoIP phone systems make it possible to have an effective, reliable VoIP solution that is also highly scalable. VoIP phone service from Delmarva CFO can help your business stay connected no matter where your employees are located. Managing your remote workers isn't a chore with VoIP phones from Delmarva CFO. They take their service with them.
VoIP business phone service is a great option for businesses of all sizes. If you're looking for an affordable, feature-rich VoIP phone service for your business, Delmarva CFO can help. Our VoIP phones don't tie your team to a desk. You get to choose how your team takes their telecom with them or does not.
When you come onboard with Delmarva CFO for your VoIP phone service, your onboarding consultant will help you configure your team members so they have the right combination of VoIP phones at their desk phone, computer, and/or mobile phone so your goals as a business owner or executive are met.
Do you want different team members to have different levels of remote access to their VoIP phone? We can set your team members phone lines to receive calls according to your directions. If you want your admin to only receive calls from their desk phone, we can do that. If you think your outside sales team doesn't need a desk phone but you want them to all have a soft phone lines on their laptop and mobile device we can do that too. Your team can use the best VoIP phone at their desk or none at all. The choice is yours.
Each one of your employees will receive full VoIP functionality on any combination of their:
Desk Phone/VoIP Phone

Wireless Phone

Laptop or Desktop Computer
With so many devices and mobile devices to choose from, we give your team options about how their inbound calls are handled. We can ring all devices simultaneously. We can also select an order that your devices ring. If your sales team wants their desk phone to ring from 8:00 am until 10:00 am and then all calls ring directly to their mobile device, we can make that happen.
Using VoIP phones provides easy call forwarding to route internal calls to a team member who is assigned to cover for someone who is out sick or on vacation. Our full featured VoIP phones allow us to set rules that automate inbound call forwarding so your customers are answered in a timely manner.
When your team is ready to connect to your clients with video conferencing, our Voice Over IP phone service has video conferencing built in. If your team is buying licenses for Zoom or other video conferencing services right now, switching to our Boomea platform can help you consolidate your telecommunications spending to give you tremendous value when all of your costs keep going up. Face to face meetings are necessary but video calling isn't going anywhere as a business tool. Schedule a product demo with us to see our video conferencing product for yourself.
Our ability to provide a high quality bundle of telecommunications services to our clients with personalized services is why we think our VoIP phone system is one of the best values for business customers. We don't believe you will find the same combination with any of the larger providers like Vonage or Ring Central.
Learn More About Our VoIP Services
Schedule a 30 Minute No Obligation Demo with One of Our Consultants.
Increased Productivity with VoIP Phones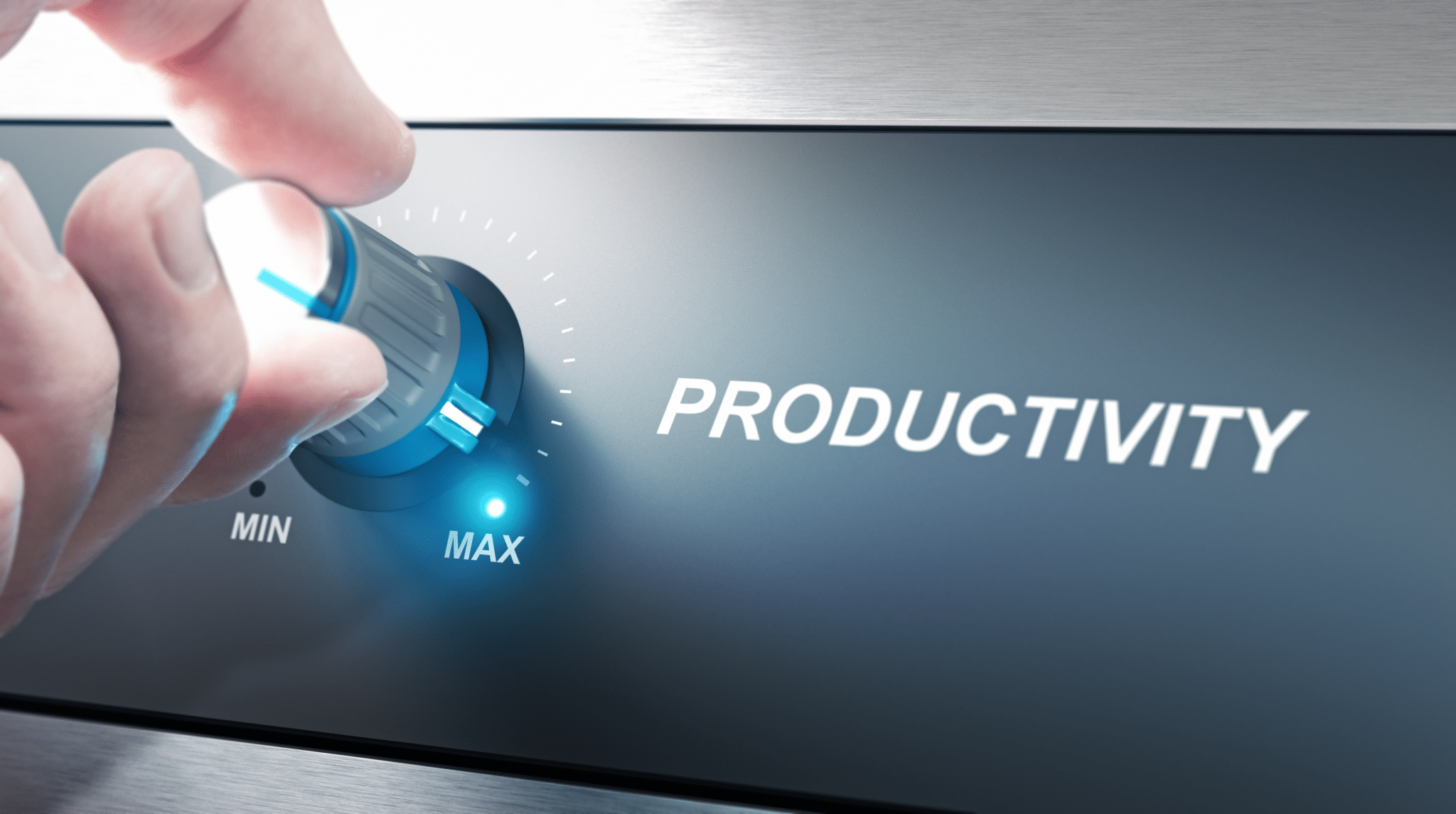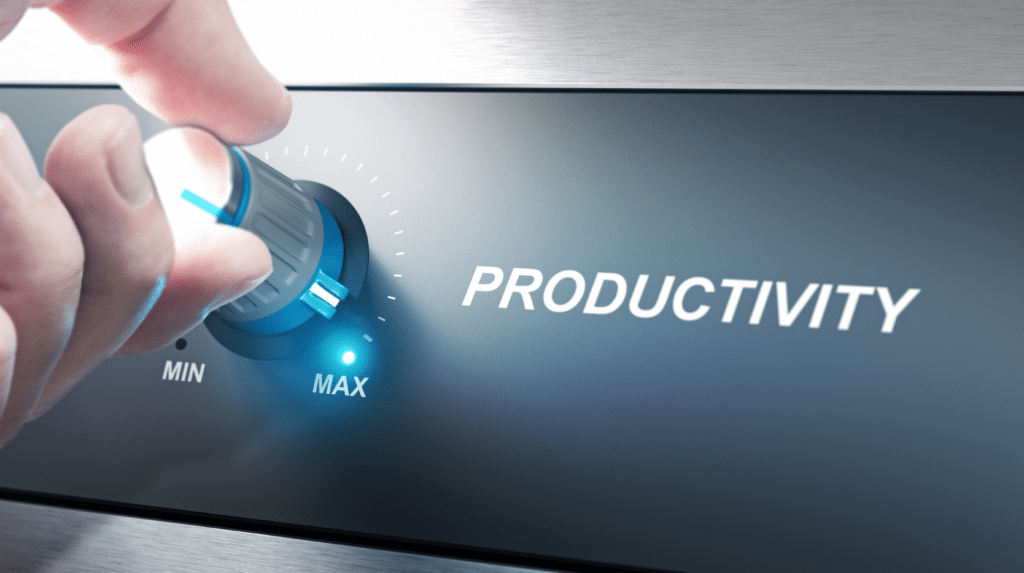 Delmarva CFO's VoIP technology is an integrated platform that can help your team increase their productivity. Our advanced features help small business and not so small business take advantage of a Unified Communications as a Service (UCaaS) Platform.
If you use 0365, our software can integrate into your current Microsoft Teams instance and provide exceptional call quality while integrating your VoIP phone and mobile device for unified communications in a way traditional landlines cannot. Experience our excellent VoIP phone service with all the features of Microsoft teams that you already enjoy.
If your team does not have an internal communications platform, our Voice Over IP phone system comes standard with an internal communications platform to help your team stay connected with their colleagues. Unlike other VoIP providers, our unified Boomea platform doesn't just enable communication with people outside your company; we facilitate internal communication.
In addition to providing an incredible Voice Over IP phone service for businesses, your team can chat internally on our Boomea platform. When a customer calls and your team needs to resolve their problem your team can create a customer service task and assign it to the right team member to make your customer happy. Does your current VoIP phone provider help you make certain customer complaints are resolved? Dedicated help desk software can cost you $10 – $30 per license every month. Small business teams can perform that function right from their VoIP phones with Delmarva CFO. We think we are one of the best VoIP providers for small businesses because of the combination of services bundled in our platform.
As a business owner, have you ever wondered which of your team members is actually dialed into a conference call? Our Boomea platform provides visibility for account administrators to view which team members are in conference calls, right now. Visual availability is one of the key features of our VoIP phone systems. We can enable call status and availability along with click to call right from our Boomea platform. Your team members don't need to guess whether someone is available to take their call or bother them when they are busy. Switching to an VoIP phone system will give you and your team greater visibility into your operations.
Flexible Deployment of VoIP Phones
Learn More About Delmarva CFO VoIP Services
Schedule a no obligation 30 minute demo with one of our business consultants.
Compatible with the Best VoIP Phones
Delmarva CFO doesn't dictate how you deploy your telecommunications services, we help you design a system that fits your needs. Our service will work with the best VoIP phones on the market. We are hardware agnostic to the point that you don't need to use desk VoIP phones if you don't want them. It's your choice whether you want to deploy our service using physical VoIP phones, soft phones, or any combination. We can usually use your current VoIP phones for your new service, your Delmarva CFO representative will check to see if they are compatible with your new service or help you pick the best VoIP phone for you. Our service works with most modern VoIP phones:
Cisco

Yealink

Polycom

Mitel

And many other models
Picking the right VoIP phone isn't always easy. Delmarva CFO is here to help you through that process. A Voice Over IP phone is a special phone. If your office is already wired for ethernet connectivity, selecting a VoIP phone for your business is fairly easy. Most VoIP phones are designed for a wired ethernet connection. There are some models designed to run of a PoE or power over ethernet connection which is newer so it's always a good idea to check. If your company uses all Wi Fi to connect to the internet, we can help you select models with native Wi Fi capability or have a Wi Fi adapter available. Wi Fi adapters are usually added through a USB port on your phone.
If you need assistance or want to include the cost of leasing your desk phone lines in your monthly bill Delmarva CFO can help. We have VoIP phones available from all of the top manufacturers. Our goal is always to provide the services and phone features our clients want and we will help you find the best VoIP phone for you.
Our VoIP phones are platform agnostic. If you want to deploy our soft phones on a Mac or a PC they work great. IOS or Android, no problem. We even support Linux. Flexibility is one of our key features. You should experience great call quality for inbound and outbound calls no matter what platform you choose.
Using a soft phone only deployment is a great way to keep your infrastructure costs under control and make team member hoteling easier to manage. If you are a company that uses VoIP phones on the desk and wants to hotel, let us know. We have ways that team members can log into a phone and their number will follow them wherever they sign in.
One of the key features of our onboarding process is the training you and your designated lead will receive on the use of our platform. Help is never far away but you are always able to make changes to your VoIP phones through your client portal. If you need to change the way telephone calls are routed at 8:00 am when someone calls out sick, you can change your call forwarding immediately.
How your inbound calls are answered is an important feature for any VoIP phone system. One of the flexible phone features in our system is our inbound call menu. You can choose whether to route inbound calls to a person at an extension or a company directory. You can change those options automatically based on the time of day, day of the week, or a holiday schedule. Simultaneous calls are easily handled by our company directory and can be used if your primary administrative assistant is busy with another call. The options for your VoIP phone features are extremely flexible.
Do you call the same people in your company repeatedly? Does someone else in your company do the same? Speed dial keys are a great way to configure your VoIP phones to make your jobs a little easier. When the caller id shows the same caller for the 7th time today, the connection to their intended caller becomes a single push of a button.
Are you really using all of the capacity you have available? Let us show you how combining our personalized service and expertise can help you create the right sized phone system for your company. Added bulk means added costs to you, we think you'll be pleasantly surprised at the value you receive from Delmarva CFO.
Enterprise Contacts & User Presence with do not disturb mode

Softphone Calling

Click to Call (speed dial by click)

One unified interface

Business Chat (individual, group, private)

Reduce costly fragmented tools

Video conferencing with screen sharing

Productivity tools

Voicemail

Voicemail support (Upgraded Feature)

voicemail to email, and voicemail transcription

Call Recording (Upgraded Feature)
VoIP from Delmarva CFO
Schedule Your Demo Today!
Voice Key Features at a Glance
Unlimited local and long distance in the United States and Canada*

Contact center with detailed analytics and reporting

Multi-layer auto attendant(s)

Dial by name directory

Hot desking

Dynamic caller id

Text enabled direct inward dialing supporting SMS

Find me, Follow me

Call routing based on business hours, after hours, and holidays

Three and four digit dialing

Speed dial keys

Page and Intercom

Holiday routing and holiday auto attendant

Caller ID blocking

Call park

Simultaneous ring

Electronic faxing; fax to email (Upgraded Feature)

Attended and unattended call transfer

Call forwarding

Conference phones

Call hold

Custom hold music

Commercial(s) on hold by location or call queue
Automatic phone rerouting in the event of a power failure and/or internet outage

Geo-redundant infrastructure

Prioritized voice (QOS) via router configuration

Remote configuration changes

wireless phone or desktop failover
Office phone in your pocket

Fully connected, wherever they go

Instant mobile onboarding via QR code

Enterprise contacts on mobile

Make and take calls on the go
Admin portal

Detailed call activity reporting

Call history

Paperless invoices

Personalized service for the best VoIP phones
VoIP from Delmarva CFO
What is holding you back? Schedule a demo today.
VoIP from Delmarva CFO
Schedule Your Demo Today!